USED TRUCKS BY RENAULT TRUCKS
WHY CHOOSE USED TRUCKS BY RENAULT TRUCKS?
When you choose USED TRUCKS BY RENAULT TRUCKS, you are purchasing much more than a used truck.

Used Trucks by Renault Trucks is committed to ensuring the best used truck experience from the selection of the truck through the handover of the vehicle.
USED TRUCKS BY RENAULT TRUCKS is committed to your success.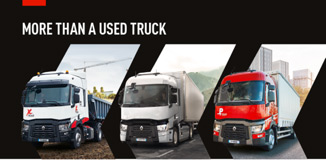 QUALITY
MANUFACTURER STANDARDS: We secure the origin, the age and the mileage of your truck thanks to the manufacturer documentation. We review each vehicle via a 200 inspection points including technical and cosmetic elements with no compromise on quality. We refurbish them with genuine parts and we strictly apply the manufacturer processes and standards.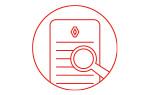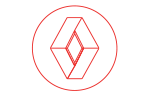 MANUFACTURER WARRANTY: We guarantee with the Selection label the key components (driveline + post-treatment system) of your vehicle up to 2 years or 320,000 km. You also benefit from a 2 years warranty for each spare part fitted at our dealership. The warranty management is fully integrated in the Renault Trucks systems.
TAILOR MADE SOLUTION
LARGE CHOICE: We give you access to a large choice of vehicles, including some unique tailor-made offers from our Used Trucks Factory to fit your business and your needs. Our engineers have designed tailor-made used vehicles, selected, tested, transformed and certified in the Renault Trucks Factory. We provide you a large range of accessories to optimize your performance, the safety, the driver's life on board and even more!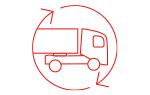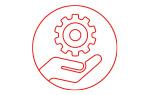 ADDED VALUE SERVICES: We offer you a variety of services in order to optimize your profit and to secure long-term performance of your investment. We provide you fuel consumption's information and services for concrete fuel savings. We deliver tailor-made financial and insurance services to fit your business needs, and get your used truck quickly on the road. Our service & repair contracts have been designed to deliver peace of mind.
TRUST
CLOSE RELATIONSHIP: We know you and we know your business. We offer you the right solution and we help you to keep your business running. We care for you and for your vehicle wherever you are with the 24/7 support. We are committed to your success, and we will never let you down.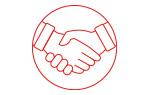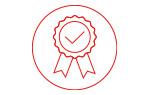 PROFESSIONAL PEOPLE: The Renault Trucks network is composed of experts, trained and equipped with state of the art materials to deliver the right and efficient support. We recognize your vehicle in any of our 1100 service points with its detailed specifications, including the potential upgrades, transformations or warranty.